Welcome To The Magic Kingdom Of Weijun Toys!
In the vast land of modern China, there exists a tiny toy factory called Weijun Toys. Like a little star in the Milky Way, it may not be the biggest or the brightest, but it shines continually and stubbornly and goes brighter by the day. You, being here at this very moment, is the best proof that someday-you-will-find-me is no myth. It happens, whatever the odds. Welcome to Weijun Toys! Take your time and happy exploring. Weijun is just a chat away if you need us.
Weijun enterprise was composed of Weijun Cultural & Creative--specialise in design, research and develop; Dongguan Weijun--specialise in technological innovation; Sichuan Weijun--specialise in production and also Hong Kong Weijun Co., Ltd.
Weijun Toys is blessed with two plastic toy figurine/figure factories of its own in different parts of China - Dongguan Weijun Toys Co., Ltd. (107,639 ft²) & Sichuan Weijun Toys Co., Ltd. (430,556 ft²). One factory or another or simultaneously, Weijun Toys always gets the job done, on quality and on time!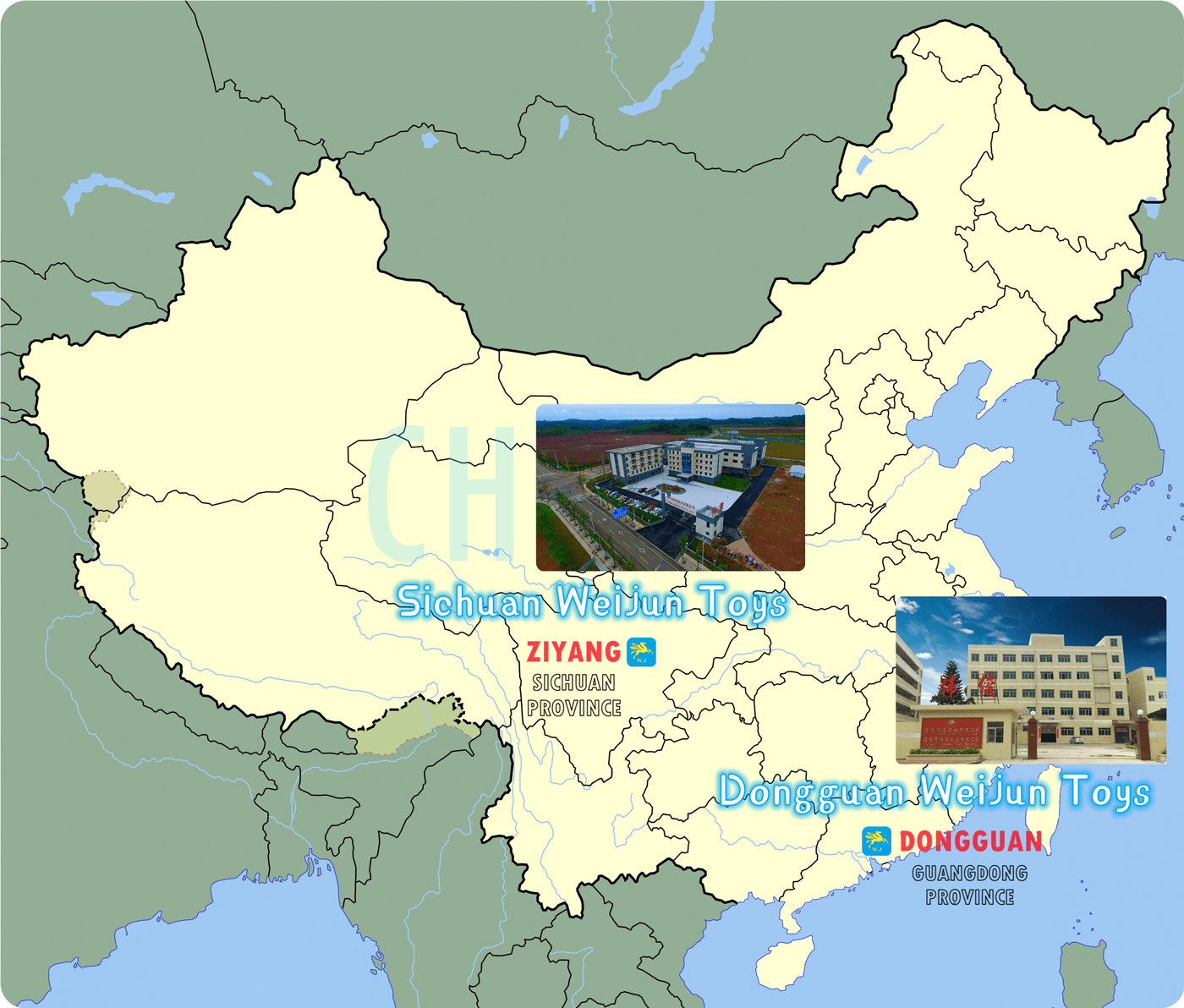 Quality Assurance, Powerful Brand
Our production process: Graphic design, 3D printing(Prototype), Molding, Injection, Painting and pad printing, flocking, Assembling.
Main production equipment include: 45 injection molding machines, more than 180 fully automatic painting and pad printing machines, 4 automatic flocking machines, 24 automatic assembly lines; 4 dust-free workshops and 3 testing laboratories, wit test equipment for small part test, thickness test, push-pull test, etc.
Our factory adhere to the selection of eco-friendly plastic materials, such as No Phthalates PVC, PLA, ABS, PABS,PS, PP, RPP, TPR, etc.
Fulling operate with ISO9001 quality management system/CE/EN71-3/ASTM/BSCI/Sedex/NBC Universal, Disney FAMA... and so on.
Focus on product research and develop, till now we got more than 100 kinds IP registration certificates.
Twenty years in the toy business, Weijun Toys has collaborated with major toy brands and companies from all over the globe, such as Topps, Simba, NECA, PLASTOY, Mattel, Distroller, Disney, Magiki, Comansi, Mighty Jaxx, Wizarding World, Sanrio, Paladone, Schylling..., and the list goes on.
Don't want to brag (Not true! We want to brag)! Twenty years later, our regulars are still our regulars, and more new clients have joined. Being responsible and ethical isn't just the right way to do business, it's the only way. Weijun exists to create happy karma.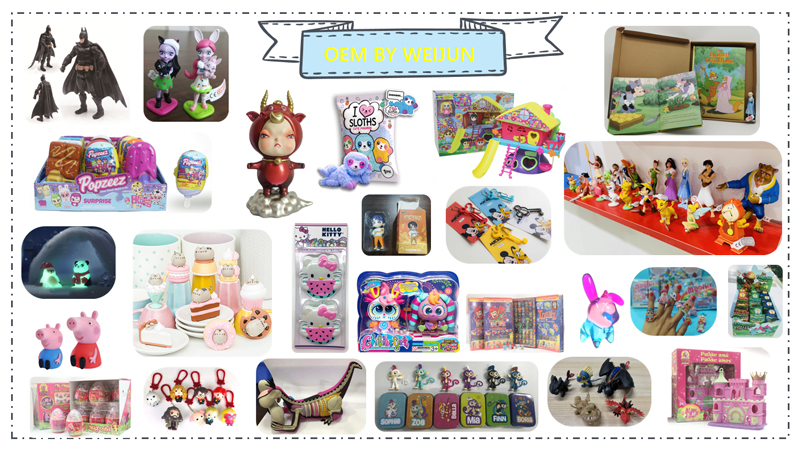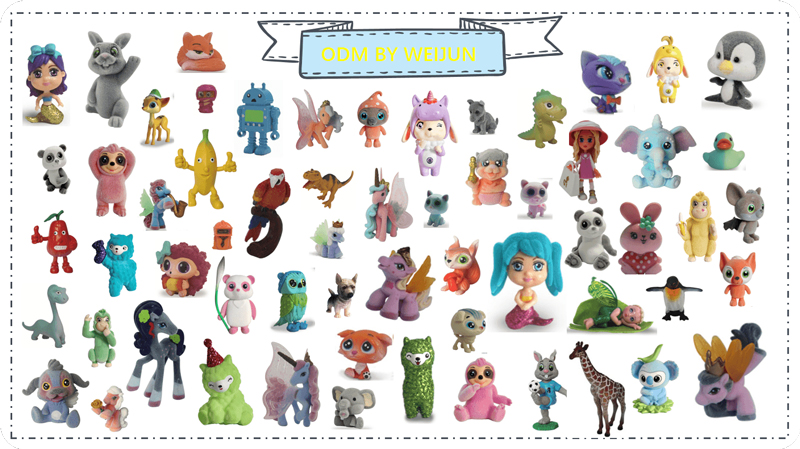 Product -- Weitami Brand Story
Weijun Toys designs and manufactures plastic toy figurine/figure items of our own for children over 3 years old. Weijun follows the toughest safety standards among European and North American safety regulations. Our little figurines have traveled to more than 100 countries in Europe, North and South America, and Southeast Asia.
With over 100 series of plastic toy figurine/figure collections, incl. assorted cartoon and realistic animals, mermaids, unicorns, dolls, etc., Weijun offers you European Quality at Chinese Rate.
Our Vision: Work happy & share happy, Bring Happiness to the world.
Our Value: Customer First, Integrity & Innovation, Quality & Efficiency, Sustainable development.
Our Mission: Better platform for employees, Value for customer, Responsibility for society.